Posts for tag: pediatric dentistry
By Fern Creek Dental
August 29, 2019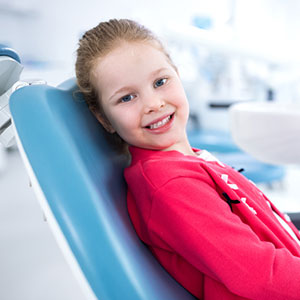 It's common for kids to be less than enthusiastic about visiting the dentist. For some, though, it's even more of a challenge: A child with extreme anxiety and fear during dental visits could interfere with them receiving the dental care they need. The impact could even extend into adulthood.
Recognizing the need to reduce this high anxiety, dentistry has used a number of pharmacological tools for many years that relax a child during dental care. Sedatives have often been the only choice for reducing anxiety, especially during extensive procedures and treatments. But now there's a promising new approach in dentistry that doesn't depend on drugs.
Cognitive behavioral therapy (CBT), a psychotherapeutic method used for decades to treat depression, phobias and eating disorders, has been investigated recently as a possible approach for relieving children's dental anxiety. During CBT, trained therapists use specific behavioral techniques to help patients develop mental and emotional strategies for dealing with stress.
During the usual course of CBT therapy, a therapist meets in counseling sessions with patients weekly over several months to help them change their routine thinking or behavior surrounding a stressful issue. Initially, the therapist guides the patient toward understanding the underlying causes for their negative reaction to the issue. They then work with the patient to devise an objective way to test whether those emotions and beliefs about the issue are true.
Using this effective method for changing behavioral and emotional responses for dental anxiety has had encouraging results from initial research. One study found CBT successfully reduced dental anxiety among a majority of a group of European children ages 9 through 16 who participated in the method.
CBT isn't an overnight cure, often requires a number of months to achieve results. But for children who suffer from extreme fear of professional dental care, this drug-free method may provide long-term benefits that extend well past their childhood years.
If you would like more information on reducing dental anxiety in children, please contact us or schedule an appointment for a consultation.
By Fern Creek Dental
July 10, 2019
Pediatricians and dentists alike recommend beginning your child's regular dental visits at an earlier age rather than later. Most say children's first visits should happen around their first birthday.
Some may question whether that's necessary given the state of a child's dental development at that age. At that stage they normally have only a few primary teeth, which will eventually give way to their permanent set soon enough.
But regular dental visits can make a positive difference even at that early age. Here are 3 oral health areas that could benefit from seeing the dentist by Age One.
Protecting primary teeth from decay. It's true that primary teeth don't last long when compared to a normal lifespan. But during their short tenure, they do play a critical role in a child's health and development. Not only do they provide a child dental function for eating, speaking and smiling, they also preserve the space for the permanent teeth that will succeed them. Without them, permanent teeth can erupt out of position to form a poor bite (or malocclusion). That's why early dental care to prevent and treat decay in primary teeth helps them remain for as long as they should.
Detecting developing malocclusions. A malocclusion doesn't form overnight—there can be subtle signs of its development during early childhood. A dentist, especially a pediatric dentist or orthodontist, can often detect those signs before the malocclusion fully develops (one reason why every child should have an orthodontic evaluation around age 6). With early detection, an orthodontist can use interventional techniques that will lessen or even stop a malocclusion from forming. As a result, later orthodontic treatment may not be as extensive—or expensive—as it could have been.
Developing a healthy dentist-patient relationship. Dental anxiety is a real problem for many adults—in some cases it can be so severe they avoid professional dental care altogether. The roots of that dental fear often go back to unpleasant experiences during childhood. Starting dental visits when a child is very young appears to minimize the development of dental anxiety. A young child, especially visiting a "kid-friendly" dental clinic, will more likely view dental care as a routine part of life and will less likely be afraid.
If you would like more information on dental care for children, please contact us or schedule an appointment for a consultation. You can also learn more about this topic by reading the Dear Doctor magazine article "Age One Dental Visit: Why It's Important for Your Baby."
By Fern Creek Dental
October 12, 2018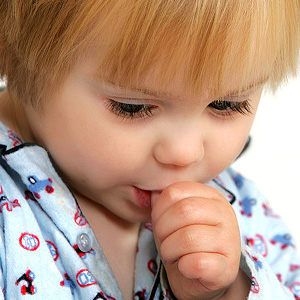 There's something universal about thumb sucking: nearly all babies do it, and nearly all parents worry about it. While most such worries are unfounded, you should be concerned if your child sucks their thumb past age of 4 — late thumb sucking could skew bite development.
Young children suck their thumb because of the way they swallow. Babies move their tongues forward into the space between the two jaws, allowing them to form a seal around a nipple as they breast or bottle feed. Around age 4, this "infantile swallowing pattern" changes to an adult pattern where the tip of the tongue contacts the front roof of the mouth just behind the front teeth. At the same time their future bite is beginning to take shape.
In a normal bite the front teeth slightly overlap the bottom and leave no gap between the jaws when closed. Â But if thumb sucking continues well into school age, the constant pushing of the tongue through the opening in the jaws could alter the front teeth's position as they erupt. As a result they may not fully erupt or erupt too far forward. This could create an open bite, with a gap between the upper and lower teeth when the jaws are closed.
Of course, the best way to avoid this outcome is to encourage your child to stop thumb sucking before they turn four. If, however, they're already developing a poor bite (malocclusion), all is not lost — it can be treated.
It's important, though, not to wait: if you suspect a problem you should see an orthodontist for a full evaluation and accurate diagnosis. There are even some measures that could discourage thumb sucking and lessen the need for braces later. These include a tongue crib, a metal appliance placed behind the upper and lower incisors, or exercises to train the tongue and facial muscles to adopt an adult swallowing pattern. Often, a reward system for not sucking their thumbs helps achieve success as well.
Thumb-sucking shouldn't be a concern if you help your child stop before age 4 and keep an eye on their bite development. Doing those things will help ensure they'll have both healthy and straight teeth.
If you would like more information on thumb sucking, please contact us or schedule an appointment for a consultation. You can also learn more about this topic by reading the Dear Doctor magazine article "How Thumb Sucking Affects the Bite."