Posts for tag: cosmetic dentistry
By Fern Creek Dental
September 23, 2020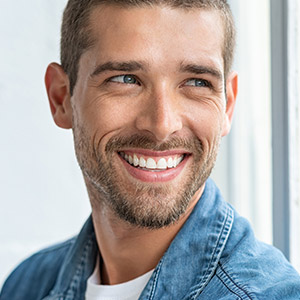 In case you missed it, September is Self-Improvement Month. Don't fret if you weren't aware—we're not sure how the ninth month acquired this celebration of positive human development either. But as long as we're celebrating, do something good for yourself—like improving your smile.
If this doesn't seem like a lofty enough self-improvement goal, remember this: There's much more to a smile than its looks. Smiles "speak" a social language, allowing us to wordlessly communicate acceptance, happiness, or even sympathy. A smile is a valuable part of beginning and maintaining relationships, be they familial, social or professional.
So why not go all out and enhance your smile during Self-Improvement Month? To that end, here are a few options:
Teeth whitening. Maybe your teeth are a little yellowed. If you have mild to moderate enamel staining, consider undergoing a professional whitening procedure. We use a safe but effective solution to give you just the level of brightness you want. And with proper maintenance and occasional touch-ups, you can have a brighter smile for years.
Bonding, veneers or crowns. If your teeth have chips, heavy discolorations or other mild to moderate defects, we can offer a variety of solutions. We can bond special dental materials to repair slight defects that make a tooth look good as new. For moderate flaws, heavy staining or slight gaps, we can bond a custom-made veneer to the front of teeth to hide these imperfections. We can also cap teeth with natural-looking crowns to cover larger disfigurements.
Orthodontics. Misaligned teeth can detract from an otherwise attractive smile. Orthodontics can help—and as long as you're in good oral and general health, you can undergo bite correction at any age. Braces aren't your only option: Removable clear aligners are nearly invisible to others, and because they're removable, they make it easier to keep your teeth clean.
Dental implants. Missing teeth can definitely dim a smile. And while there are a number of restoration options, dental implants are one of the top choices. Implants not only look and feel lifelike, they're exceedingly durable. Although they may be more expensive up-front, they have been shown to last longer and tend to require less maintenance than other restorations. Dental implants are a worthwhile investment in a long-term smile.
Cosmetic enhancements like teeth whitening or bonding may require only one or two visits, while other options like orthodontics or implants can take much longer. But you can still get the ball rolling now. Make an appointment this month for a full dental exam and consultation to start your journey toward improving your smile.
If you would like more information about enhancing your smile, please contact us or schedule a consultation. To learn more, read the Dear Doctor magazine article "Cosmetic Dentistry: A Time for Change."
By Fern Creek Dental
September 13, 2020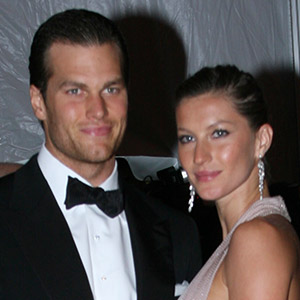 Love at first sight—it's an endearing notion found in movies and novels, but perhaps we're a little skeptical about it happening in real life. Then again, maybe it does once in a blue moon.  According to supermodel Gisele Bündchen, something definitely happened the first time she met pro quarterback Tom Brady in 2006. And it all began when he smiled.
"The moment I saw him, he smiled and I was like, 'That is the most beautiful, charismatic smile I've ever seen!'" Bündchen said in an article for Vogue magazine. That was all it took. After a three-year romance, they married in 2009 and have been happily so ever since.
Both Brady and Bündchen have great smiles. But they also know even the most naturally attractive smile occasionally needs a little help. Here are three things our happy couple have done to keep their smiles beautiful—and you could do the same.
Teeth whitening. Bündchen is a big proponent of brightening your smile, even endorsing a line of whitening products at one point. And for good reason: This relatively inexpensive and non-invasive procedure can turn a dull, lackluster smile into a dazzling head-turner. A professional whitening can give you the safest, longest-lasting results. We can also fine-tune the whitening solution to give you just the level of brightness you want.
Teeth straightening. When Bündchen noticed one of her teeth out of normal alignment, she underwent orthodontic treatment to straighten her smile. Rather than traditional braces, she opted for clear aligners, removable trays made of translucent plastic. Effective on many types of orthodontic problems, clear aligners can straighten teeth while hardly being noticed by anyone else.
Smile repair. Brady is a frequent client of cosmetic dentistry, sometimes due to his day job. During 2015's Super Bowl XLIX against the Seattle Seahawks, Brady chipped a tooth, ironically from "head-butting" his Patriots teammate Brandon LaFell after the latter caught a touchdown pass. Fortunately, he's had this and other defects repaired—and so can you. We can restore teeth as good as new with composite resin bonding, veneers or crowns.
This superstar couple, known for their advocacy of all things healthy, would also tell you a beautiful smile is a healthy one. You can help maintain your smile's attractiveness with daily brushing and flossing to lower the risk of staining and dental disease, regular dental visits, and "tooth-friendly" eating habits.
And when your teeth need a little extra TLC, see us for a full evaluation. You may not be in the spotlight like this celebrity couple, but you can still have a beautiful smile just like theirs.
If you would like more information on ways to enhance your smile, please contact us or schedule a consultation.
By Fern Creek Dental
December 08, 2019
At the first-ever Players Weekend in August 2017, Major League Baseball players wore jerseys with their nicknames on the back. One player — Cleveland Indians shortstop, Francisco Lindor — picked the perfect moniker to express his cheerful, fun-loving nature: "Mr. Smile." And Lindor gave fans plenty to smile about when he belted a 2-run homer into the stands while wearing his new jersey!
Lindor has explained that he believes smiling is an important part of connecting with fans and teammates alike: "I've never been a fan of the guy that makes a great play and then acts like he's done it 10,000 times — smile, man! We've got to enjoy the game."
We think Lindor is right: Smiling is a great way to generate good will. And it feels great too… as long as you have a smile that's healthy, and that looks as good as you want it to. But what if you don't? Here are some things we can do at the dental office to help you enjoy smiling again:
Routine Professional Cleanings & Exams. This is a great place to start on the road toward a healthy, beautiful smile. Even if you are conscientious about brushing and flossing at home, you won't be able to remove all of the disease-causing dental plaque that can hide beneath the gum line, especially if it has hardened into tartar, but we can do it easily in the office. Then, after a thorough dental exam, we can identify any problems that may be affecting your ability to smile freely, such as tooth decay, gum disease, or cosmetic dental issues.
Cosmetic Dental Treatments. If your oral health is good but your smile is not as bright as you'd like it to be, we can discuss a number of cosmetic dental treatments that can help. These range from conservative procedures such as professional teeth whitening and bonding to more dramatic procedures like porcelain veneers or crowns.
Tooth Replacement. Many people hide their smiles because they are embarrassed by a gap from a missing tooth. That's a shame, because there are several excellent tooth-replacement options in a variety of price ranges. These include partial and full dentures, bridgework, and dental implants. So don't let a missing tooth stop you from being Mr. (or Ms.) Smile!
If you'd like more information about oral health or cosmetic dentistry, please contact us or schedule an appointment for a consultation. You can also learn more by reading the Dear Doctor magazine articles "Beautiful Smiles by Design" and "The Impact of a Smile Makeover."